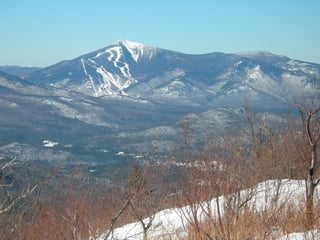 Winter is one of our favorite seasons here in Lakeview Landing. And though it's not quite here yet, it is just around the corner. In an effort to make every ounce of that holiday spirit last, we've put together a list of 10 of the best winter activities in Saratoga Springs. Make sure you're not missing out on any of the fun in the upcoming chilly months!
10. Ice Skating & Sledding
The indoor Vernon Arena is open year round. Located at 30 Weibel Avenue in Saratoga Springs, it hosts youth hockey practice and events as well as public skating and lessons.
Saratoga Spa State Park has two outdoor rinks. The rink near Avenue of Pines allows hockey; the rink near Victoria Pool does not.
Gavin Park in Wilton has a public ice rink. No hockey or speed skating at this rink.
Woods Hollow Nature Reserve, in Saratoga Spa State Park, provides safe sledding for all.
Deadman's Hill, off Rowlands Street in Saratoga Springs, is also known as the Big Dipper.
McGregor-Links Country Club in Wilton has a great sledding hill on the 17th hole.
Milton Terrace School, off Route 67 in Ballston Spa, offers safe sledding behind the school.
9. Skiing & Snowboarding
Gore Mountain in North Creek has 82 alpine and glade trails as well as 8 showshoeing and cross country skiing trails.
West Mountain in Queensbury is only half an hour from Saratoga Springs with 31 trails and a snow tubing park.
Whiteface Mountain in Lake Placid is a 4,000 foot mountain in the Adirondacks.
Willard Mountain in Greenwich is a small family mountain near Saratoga Springs. It has a tubing park, too.
8. Shopping & Movie Theaters
Wilton Mall, 3065 Route 50 in Wilton. The mall includes Sears, Old Navy, JC Penney, Dick's Sporting Goods, and many more popular stores and restaurants. The Wilton Mall Cinemas have 8 auditoriums with custom rocking seats!
Clifton Park Center Mall, 22 Clifton Country Road, Clifton Park (just off the Adirondack Northway). Lots of shoe stores, JC Penney, Marshalls, and the Regal Cinemas are located in this mall.
Criterion Cinemas 11, 19 Railroad Place, Saratoga Springs. Eleven auditoriums with custom leather rocking seats!
Saratoga Marketplace, 454 Broadway, Saratoga Springs. A collection of upscale stores.
Downtown Saratoga Springs. Here is a guide to restaurants and shops within a ten-minute walk. http://discoversaratoga.org/walking-circle
7. Museums
National Museum of Racing and Hall of Fame tells the history of thoroughbred racing with a wonderful collection of equine art, trophies, silks and memorabilia. 191 Union Avenue in Saratoga Springs near the Saratoga Race Course. Ride the horse racing simulator! https://www.racingmuseum.org/
Tang Teaching Museum is a small contemporary art showplace located on the Skidmore College Campus.
Saratoga Automobile Museum, 110 Avenue of the Pines, in the Saratoga Spa State Park, Saratoga Springs. Exhibits autos and automotive artifacts as well as racing/stock car vehicles. http://www.saratogaautomuseum.org/
6. Winter Celebrations
Winterfest 2015. February 3-February 12, 2015. Downtown Saratoga Springs. Features live music, special events, wine tasting, 5K snowshoe race.
Chowderfest 2015. Feb 4. Held in downtown Saratoga Springs during Winterfest. Local restaurants offer samples of their best, 11-4 pm, $1/cup of chowder. Vote for your favorite!
5. Music & Dance
A Saratoga Christmas with the McKrells, Dec 13, 7 pm, Spa Little Theatre, 19 Roosevelt Dr, Saratoga Springs, $15, holiday music favorites
Northeast Ballet's Annual Nutcracker, Dec 6, 7 pm, Dec 7, 2 pm, 431 State St, Schenectady, $20-$40. http://www.saratoga.com/event/northeast-ballets-nutcracker-62173-81827/

Nutcracker Performances at the National Museum of Dance, Dec 20, 1 and 7 pm, Dec 21, 1 PM, 99 S Broadway, Saratoga Springs, $15 adults, $10 children under 12
The Flurry Festival, Feb 13-15.This is the 28th year that Spa City has hosted a weekend long festival of participatory dance for beginners and advanced dancers. The Saratoga Hilton and Saratoga City Center serve as the venues for waltz, tango, swing, and contra for all. http://www.saratoga.com/winter/dance-flurry.cfm
4. Community Runs & Walks
13th Annual Christopher Dailey Turkey Trot, 5K Run/Walk, Nov 27, 8:30 am, Saratoga City Hall, Saratoga Springs, $25. Work off those Thanksgiving pies!
3rd Annual Ugly Christmas Sweater 5K Run/Walk, Dec 6, 8:30-11:30 am, Milton Community Center, 310 Northline Rd, Ballston Spa, $30. http://www.saratoga.com/event/ugly-christmas-sweater-5k-runwalk-74297/

Jingle Bell 5K Run/Walk, Dec 6, 8:30-12 noon, Shenendehowa Adult community Ctr, Clifton Park, $30. http://www.saratoga.com/event/jingle-bell-5k-65886/

17th Annual First Night Saratoga 5K Run, Dec 31, 5:30 pm, Skidmore College Athletic complex, Saratoga Springs, $30. http://www.saratoga.com/event/first-night-saratoga-5k-run-41607/ Limited to 1500 runners due to this run's popularity; there is no day-of-race registration.
3. Wedding Expos
Premier Bridal Show Extravaganza, January 25, noon-4 pm, Hall of Springs & Gideon Putnam, Saratoga Spa State Park, $5, wedding professionals, reception facilities and caterers, photographers, bands. Plan now for your June wedding.
2. Eat
10th Annual Annual Saratoga County Restaurant Week, Dec 5 through Dec 11, Participating Restaurants in Saratoga County. 3-course dinners for $10, $20 or $30. Lunch specials for $5 or $10! http://www.saratoga.com/event/saratoga-restaurant-week-48162/

Chowderfest 2015. Jan 31. Held in downtown Saratoga Springs. Local restaurants offer samples of their best chowder, 11-4 pm, $1/cup of chowder. Vote for your favorite!
1. Holiday Events
39th Annual Saratoga Craft Marketplace, Nov 29, 10-4:30 pm, Saratoga City Center, Saratoga Springs. $5 (includes 2 raffle tickets and downtown merchant discounts). 115 artisans display and sell their creative works. Proceeds from the raffle benefits the Saratoga Center.
7th Annual Dickens Holiday Festival, Nov 30, 11-4 pm, Longfellows Inn and Restaurant, 500 Union Ave, Saratoga Springs, $8 adults, children 8 and under free. Food tastings, photos with Santa, strolling carolers and Dickens characters in a Victorian setting. Shop at the English market. http://www.saratoga.com/event/dickens-holiday-festival-66613/

Saratoga Tree Lighting Ceremony, Dec 4, 6 pm, In front of Putnam Market, 435 Broadway, Saratoga Springs, free. Santa and the Mrs. will be there. Free hot chocolate and cookies plus music by Star 101.3 radio.
Saratoga Festival of Trees, Dec 4-8, Saratoga Springs City Center, 522 Broadway, Saratoga Springs. Hundreds of beautifully decorated trees, wreaths, centerpieces and other holiday items are on display, and available for purchase. Santa photos, too. Breakfast with Santa and Sundaes with Santa are featured too. $8 adults, $5 seniors, $3 children over 10. http://www.saratogafestivaloftrees.com/
Saratoga Springs Victorian Streetwalk 2014, Dec 4, 6-10 pm. Join carolers and entertainers in period costumes as you stroll the sidewalks of downtown Saratoga Springs.