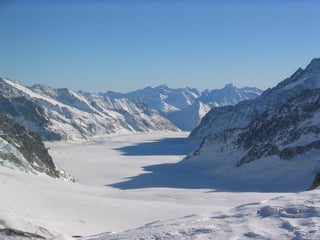 It's that time of the year when sledding enthusiasts take to the hills for the thrill of the speed and excitement of the ride. Whether you sled facing down the hill, running with the sled and jumping on for more momentum, close your eyes, or lie on your stomach, most agree that sledding is just good fun and great exercise.
All About Sledding
For generations, sledding has become a winter ritual. You don't need fancy equipment -- just a sled, a helmet and warm clothing. Traditional wooden deck/metal runner sleds, toboggans, plastic disks, tubes, a square of cardboard, or even a cafeteria tray are all used slopeside. Those sleds with steering and braking equipment can be controlled better than others, of course, but many on the snowy hillsides prefer the unknown and go without. The first modern steerable runner sled, the Flexible Flyer, was invented in the 1880's by Samuel Leeds Allen. It is still manufactured today.
Sledding in Malta
The Malta area is blessed with lots of hills, some low, some higher, and plenty of deep snow. The combination makes for a great outing in the winter. The very best hills have a long flat area at the bottom for safe stopping and are away from roads, trees or other hazards. We've compiled a list of great hills nearby. They're at the end of this article. Don't overlook tubing and sledding hills at ski resorts in the area, though. These might require a drive and a fee, but they are fun, well regulated, and groomed for good sledding all winter.
To end your day outdoors the best way, don't forget to bring along some blankets and a large thermos of hot chocolate. Your family will love you for it! Enjoy!
10 WINTER ACTIVITIES IN SARATOGA SPRINGS
Where to Sled
In Milton:
The hills of Woods Hollow Nature Preserve at Northline Road and Rowland Street make a natural bowl.
Also off Rowland Street, you can find the intense Big Dipper on Dead Man's Hill.
In Wilton:
McGregor links Country Club has a variety of rolling slopes; check out the hill at the 17th hole.
In Ballston Spa:
Milton Terrace School, off 67, has a safe hill right behind the school.
Wood Road Elementary School, also off 67, has a steep hill right behind the school.
In Clifton Park:
Kinns Road Park, off Kinns Road, has a variety of hills, some steep and some more gradual.
Clifton Commons, on Vischer Ferry Road, has some younger-kid friendly gentle slopes.
Huntwood Pocket Park, on Huntwood Drive, is a small park with two good hills.
In Stillwater:
The Saratoga Battlefield in the Saratoga National Historical Park has an excellent assortment of exciting hills for sledding. The hills on the Hudson River side are the steepest.
Do you know of any fun sledding spots that we forgot to list? Tell us below and help spread the sledding cheer!