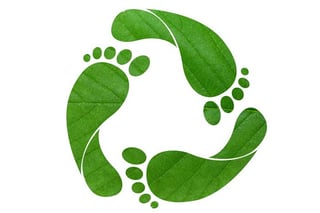 Although spring is just beginning, we are very aware of the coming summer season and its warming temperatures. We all love the warmer temperatures and sunshine; however, no one is a fan of rising utility costs just to keep our homes comfortable.
Here are a few tips that you can do today to hold down those utility costs, all while reducing your environmental footprint.
Close Your Shades – This is one of the easiest ways to keep your Malta Development home slightly cooler during the summer. Simply by closing your shades or curtains, you can block out significant amounts of heat from entering your home. Plus, by keeping out the sunlight, if you do eventually turn on the air conditioning, it will take less energy to cool down your home.
Use a Wi-Fi or Smart Thermostat - One of the best ways to lower your energy bill is to utilize a Wi-Fi or smart thermostat. These thermostats can increase or decrease the temperature of the house based upon your household activities. They can also be programmed to keep the house at a warmer temperature during the day while you are away at work and can be set to automatically adjust the temperature when you are on your way home from the office.
Since the thermostats installed in a Malta Development home is Wi-Fi Enabled, homeowners have the ability to change their setting from any web browser or mobile device. This option allows for maximum functionality and convenience.
Sun Dry Used Beach Towels – After a long day swimming at the lake or in a pool, your typical beach towel is pretty saturated with water. Instead of wasting energy and power by using your clothes dryer, why not hang your used beach towels up to dry in the bathroom or on a lawn chair in your backyard. It costs absolutely nothing and uses no energy.
Don't Forget to Unplug – Summer is the season for relaxing and enjoying your backyard. A great way to keep energy costs low is by simply going outside and leaving your electronic devices inside. Turn off the TV and go for a hike – you'll love the fresh air and the lower utility costs.