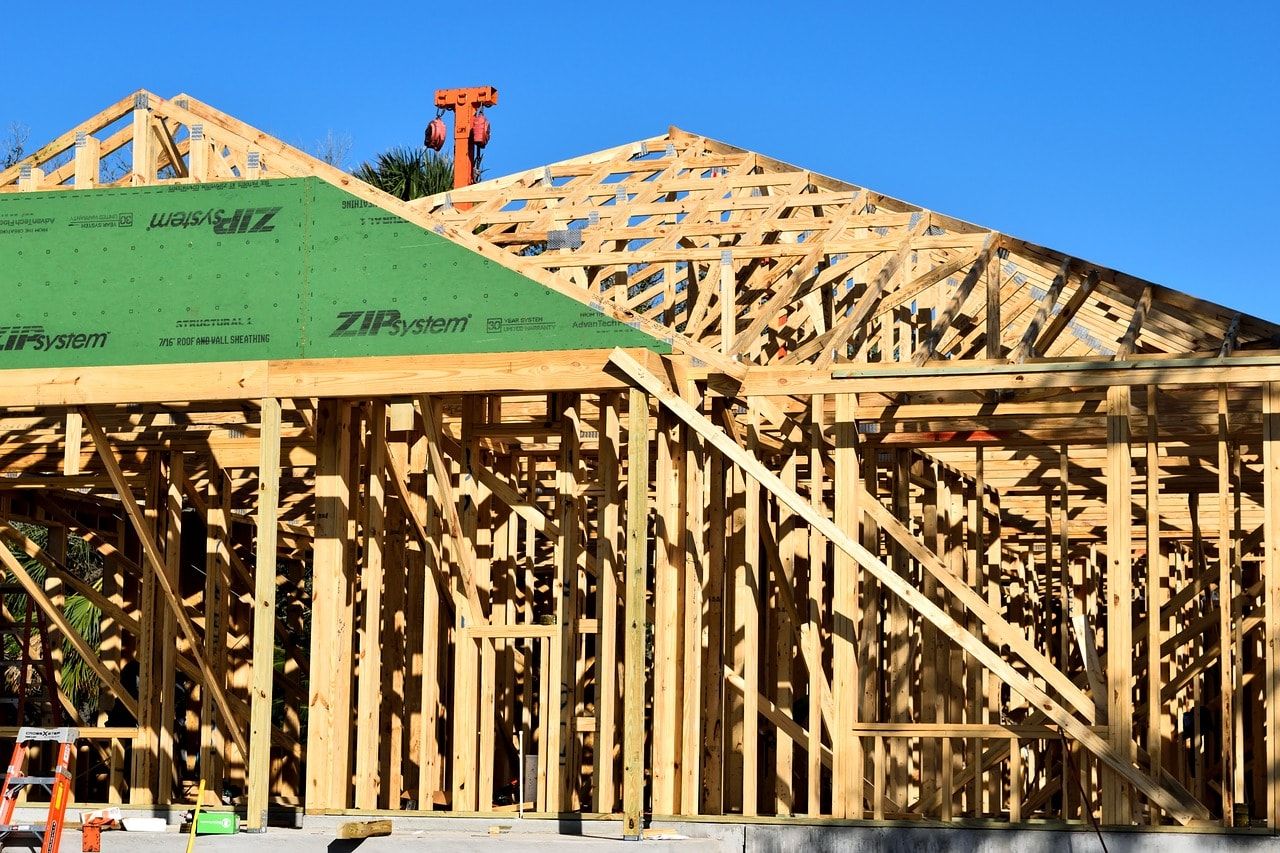 Are you still on the fence about whether or not to build a new home? With a new home you not only have the advantage of the latest advances in technology and floor plan design, you also have the ability to make decisions throughout the home that reflect your style. There are other benefits of a new home that may be even more important.
The Benefits of a New Home
Value: Inventory in the real estate market is at a historic low and pre-owned or "used" homes are selling for inflated asking prices and in some case, over asking price. A good situation to be in when you're selling, not so good when you're buying. New construction doesn't have the same competition factor as bidding against other buyers. Our friends at NewHomeSource put it very succinctly: "When is the last time you visited a car dealer and paid more for a used car than a new car?"
Future Value: There are financial considerations involved in the New vs. Pre-owned decision, and one of the biggest is appreciation. This is really what it's all about, the American dream. Unlike most purchased goods, we expect our homes to actually increase in value over time. The time to consider a home's potential resale value is the day you buy it. A newer home, by definition, will generally have a higher appraised value than an older home. When you build a new home, technological advances, modern design elements, and money-saving energy efficiencies will greatly increase the value of that home.
The experts at the National Association of Home Builders point out some not so obvious benefits like money saving warranties, better new home layouts, and the special bonds of friendship unique to a new home community.
Choosing the Right Home: Once considered a luxury for only the very rich, new construction is now available in every price range and style. In the past decade there has been unprecedented growth in new home building. Those in every age group now have some great options to build a new home. Choosing the right home is much more than whether you want a two-story home or a single-level ranch style home. Times have changed and so has the building industry. Look for a new home community that includes such energy efficiencies as Energy Star and National Green Building Standard certifications. These will save you a great deal of money every single month.
Choosing the Right Home Builder: Be sure to ask for testimonials. Ask how long the home builder has been in business, what energy efficiencies their homes include and what kind of warranty they offer. What awards have they won for building and design? When you visit a model home be sure to ask which items are included standard and which are upgrades. The home builder that includes the most standard features in the base price is usually the best bang for the buck.
Malta Development's New Construction
Malta Development is celebrating it's 30th anniversary this year. Many changes have occurred overs the years and all for the benefit of our customers. We have been honored with many awards for our model homes including Best Workmanship, Interior Design, Exterior Design, Kitchen, Master Bath, Landscaping, Technology, Curb Appeal and the coveted Realtors Choice. Award. Our Lakeview Landing community also received a national award from the National Association of Home Builders. In 2016 and 2017, we were honored to be named a NGBS Green Partner of Excellence for our commitment to green building practices. Our communities have been featured multiple times in Modern Home Builder and Professional Builder Magazines. Awards and honors are great but our #1 goal is customer satisfaction. We are dedicated to creating communities that meet and exceed expectation with innovative designs and advanced building practices which result in lower utility bills and a healthier living environment. We stand behind every home that we build with one of the best warranties in the new home building industry, reflecting the confidence we have in the quality of our homes. Our "Everything's Standard" standard features package is by far the best in the area. How many new home builders have a model home that shows only what is standard? We do because we can. Our standard features package is that inclusive. Exceptional value and excellent customer care throughout the home buying process and beyond is our standard. See what our customers have to say.
Signs That You're Ready To Build a New Home
With each passing year is it getting more apparent that the home that was once perfect for you and your family is no longer a good fit? Of course like anything else, it's best to plan ahead. You don't want to wait until circumstances force you to move out of your existing home. Whatever your individual situation is, it may be time to build a new home.
You're Thinking That It's Time For Your First Home: You are doing well in your career, you have saved enough for a down payment, and want to make a good investment. Pride of ownership is important to you but your life is busy. Balancing a career with the demands of a growing family leaves very little time for maintenance. With a new home, there are no looming fears of "How long before this needs to be replaced?" If you partner with a home builder who uses state-of-the-art materials and building practices, your new home will be virtually maintenance-free for years.
You Can No Longer Ignore The Fact That You Have Outgrown Your Home: Feeling cramped in your own home is not fun. It's not something that you anticipated but life happens. Aging parents who are unable to live on their own, "boomerang" kids who return home unexpectedly, older kids who really need their own room…and the list goes on. You simply need more space. Your best bet is probably to build a new home. Older homes are full of cut-up spaces, rooms no one ever uses, and wasted space. You want more space but it must be usable space that makes sense for how you and your family live.
You Are Dreaming of Your Dream Home: You've been designing your dream home in your head for years. You've done the math and gotten all of your financial ducks in a row. After an exhaustive search it becomes clear that new construction is the way to go if you're going to get everything you want in a new home. A new home is like a blank canvas, and you're its resident Renoir. When you build a new home you select everything, from the lot it is built on right up to the color of the roof shingles.
You Know The Time Has Come For Downsizing: Chances are you are not as young as you once were, don't need as much room as you have now, and definitely want a low-maintenance but comfortable place to live. Now is the time to consider a home with a limited number of stairs; it's easy to find great floor plans that offer comfortable living all on one level. Now that you are at or approaching retirement, you are most likely looking forward to having the time to enjoy life. Time to travel, to indulge in a favorite hobby or to visit your out of town children and grandchildren. Look for a new home community that offers an exterior maintenance package. Let someone else tend to the lawn mowing, weeding, and snow removal.
Malta Development stands out among the competition by being one step ahead of the others. Not only do we build homes that excel in the area of energy efficiency and technology but our floor plans are meticulously designed to meet the needs of today's modern home buyer. Whether you are looking to purchase your first home, your ultimate dream home (maybe with a great lake view), or downsizing into your one-story, ranch style retirement home with an exterior maintenance package, we've got you covered. Of course you have questions about the building process, financing options, short term rental opportunities while your new home is being built. We can help:
For more detailed information please call our Real Estate Broker, Beth Smith at Beth Smith Realty, Ltd. (518) 928-3057. We also have 5 beautifully furnished model homes to view.