wayne samascott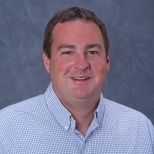 Wayne Samascott is Vice-President of Malta Development Co., Inc. Having been a familiar presence on Malta Development construction sites from a very young age, his roots are strongly in the home building industry. Under the mentorship of his father Tom, Wayne has had the unique opportunity to learn the business from the ground up, literally. He brings a youthful enthusiasm and fresh perspective to a company whose success depends largely on being one step ahead of industry trends. Wayne is actively involved in every aspect of the planning of each new community and has a particular interest in building homes that offer greater energy efficiency and comfort to our customers. He has been educated and certified by the largest organization in the home building industry, the National Association of Home Builders (NAHB) and holds the designation of Certified Green Professional. As the next generation of Builders, Wayne is a member of the Future Industry Leaders group and currently serves as President of the Saratoga Builders Association.
Wayne is "hands on" as the Malta Development Construction Superintendent. As such, he is involved in the daily supervision of every home that we build, working with sub-contractors and suppliers to ensure that each home meets the highest standards of quality and is delivered in a timely manner. Beth Smith of Beth Smith Realty says, "As the Realtor for Malta Development for the past 25 years, I have watched Wayne grow from a young boy on the construction site with his Dad, to a highly knowledgeable and dedicated home building professional. I have never asked him a single question about the progress of a house that he wasn't completely on top of what was happening. I had the pleasure of experiencing this first hand when Malta Development built my own house in 2004. He is at the top of his game and is a pleasure to work with."
Wayne is also a great Dad and enjoys family life with his wife, Sarah and their 2 children.